ROOM TO BUILD

PEAK PERFORMANCE
Achieve your peak performance by accessing a gym built to energize your workout and give you access to crucial equipment. Our gym and programs are designed open-up floor space and make equipment available for you to focus on your workouts. 
FREE WEIGHTS

FOR RAW POWER
Develop explosive strength with the two main free weight sections. One section includes four benches, dumbbells, kettlebells, medicine balls, and pull-up bars. Another area with racks for squats, deadlifts, power cleans, and other Olympic lifts.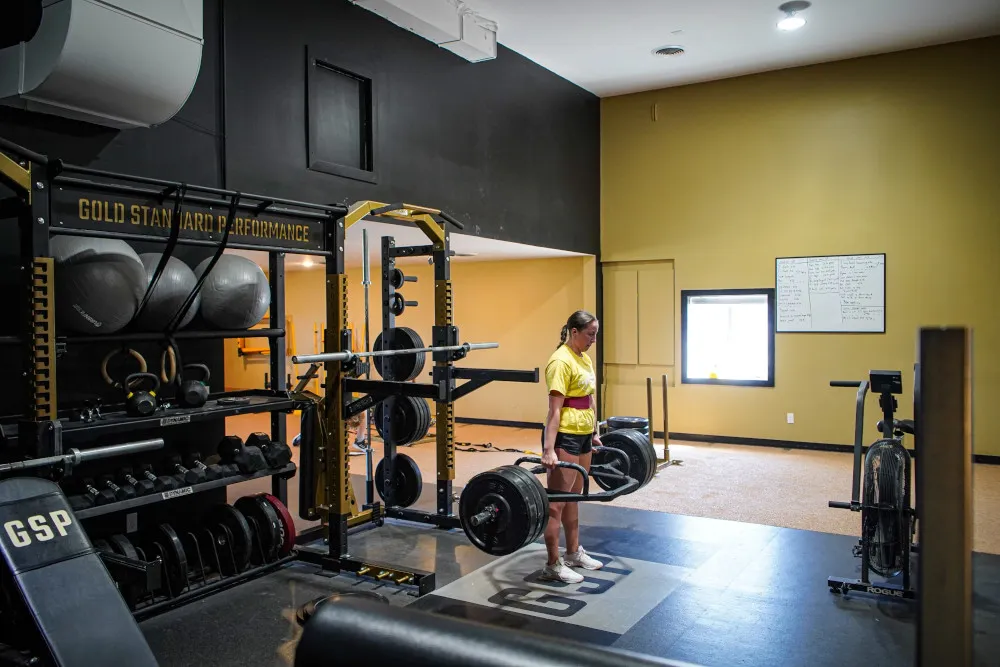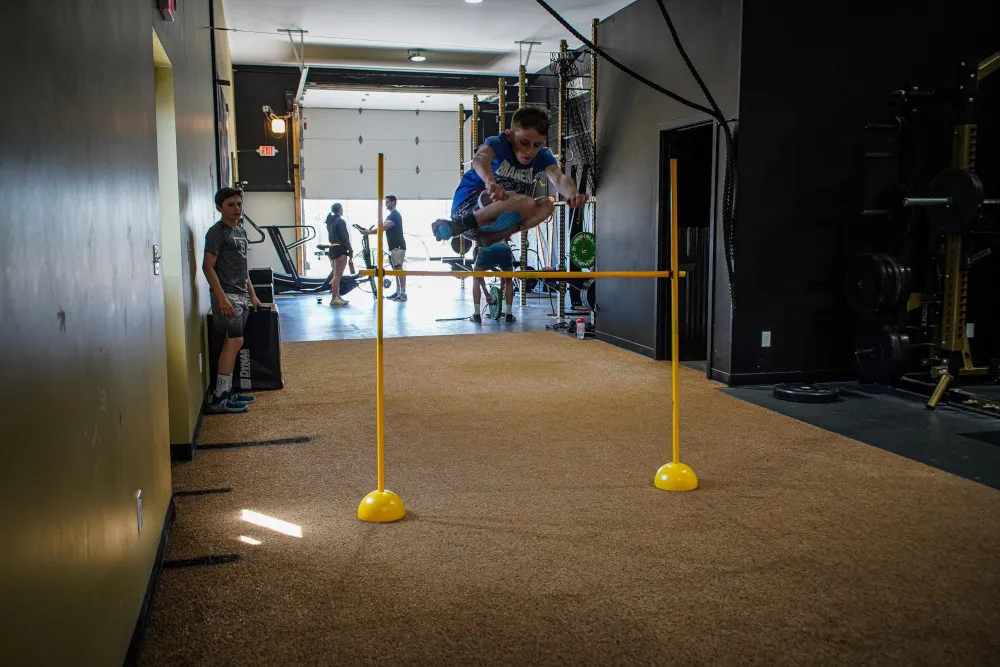 TURF & TOOLS

FOR SKILL TRAINING
Supercharge your workout with turf, sleds, boxes, and other equipment essential to building complete athleticism with maximum mobility and quick linear and lateral speed. The turf section is perfect for plyometrics, speed drills, and athlete-building movements.
Master your mobility with power-building rigs that enhance your full-body workouts. The rigs include bars for powerful movements like squats but incorporate rings and pullup bars to give you a space for intense CrossFit-style workouts.
SIGN UP FOR YOUR FIRST SESSION
Goal-oriented, youth & young adult only group sessions focused on creating a fun environment for young people to develop athletically with an unmatched level of coaching and energy. Sessions include 30-45 minutes of speed development and 45 minutes of individualized strength training and mobility work.